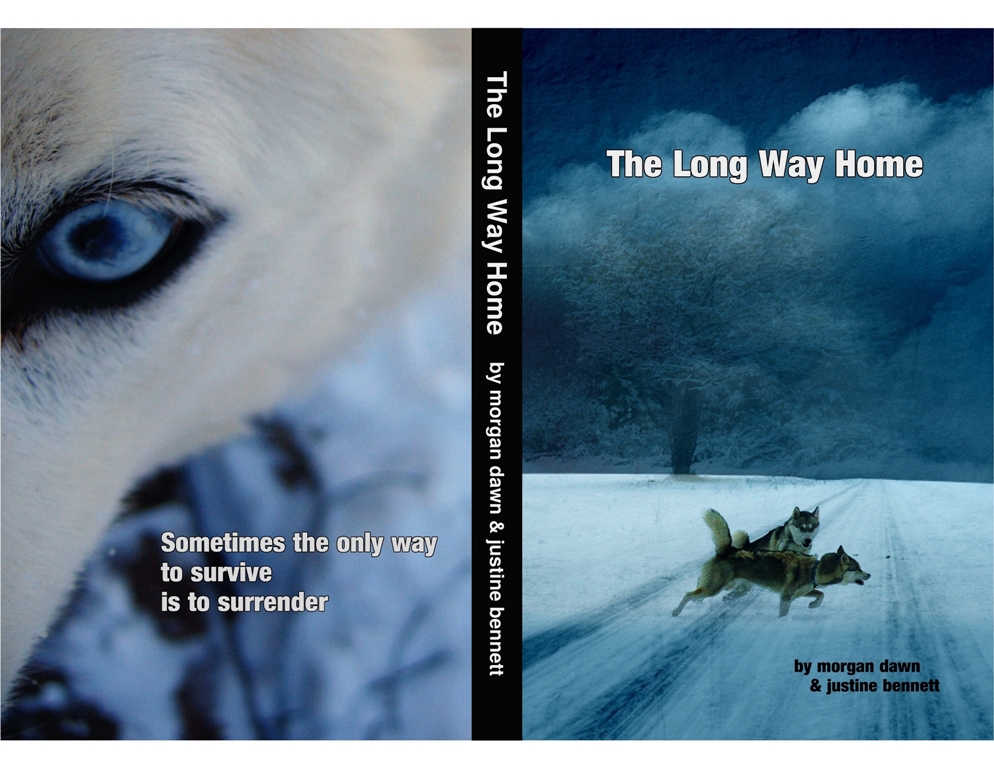 While vacationing in the Yukon, Vecchio and Fraser find themselves stranded after a deadly illness sweeps across North America. Struggling to survive in a hostile environment, they soon find themselves at odds with each other over how to rebuild their lives.
For both men, it's a painful lesson that sometimes the only way to survive is to surrender.
Excerpt:
"It'll be fine, Ray." Fraser kept staring into the distance, scanning the dark.
"No, it won't, Benny. We're cut off, we don't know the incubation period, and we don't know if there's any hope of outside contact. Or help."
Ray clenched his fists, the nails biting into his palms. He wasn't thinking clearly. Of course, who would be, but he should have thought of that. "How long until we know?"
Fraser stepped down, moving carefully around Ray. "Three weeks. One month."
Ray clamped down again on his knees, forcing himself to think. "You're right. So we keep checking the phone and radio."
"Yes." Fraser sounded relieved. Hard to tell sometimes. Strange how the dark could make you feel closer to someone-an intimate connection of sound and sensation. "And start preparing in case we have to winter here."
"Right." Wintering seemed so remote. They'd know within a few days at most, if Carey was right. Until then, he wouldn't let Fraser down. He could handle this. They could handle it.
The wind picked up, blowing briskly across the road. Leaves rustled in the darkness, rasping across the pavement, and beneath their trembling chatter, he heard the silence of the dead. Ray leaned his forehead on his knees. "Shit," he whispered. "Shit." The porch door banged sharply, rattling loosely in answer. It wouldn't take too much time. Before they had an answer. Before they knew."
THE LONG WAY HOME
(2nd edition)
A Vecchio/Fraser Due South slash novel
by Morgan Dawn & Justine Bennett
Color cover by Morgan Dawn*
__________________________________________________
This is a special edition in book format with a newly designed cover* (286 pages/87,000
words)
US COST: $15.00 In Person (no profit is made - this amount will only cover costs)
Please e-mail for current postage information or overseas costs.
AGE STATEMENT REQUIRED
The hard copies will be made to order and will take approximately 8 weeks to process.
A NOTE ON ORDERS FROM OUTSIDE NORTH AMERICA: Global Priority Mail Variable Rate allows me to include protective materials in with the zine. Global Priority Mail Flat Rate Envelopes are not large enough for me to add any protective materials, so the zines may arrive bent or otherwise damaged.
_________________________________________________
PLEASE CONTACT:
Kathy Resch
PO Box 1766
Temple City, CA 91780
E-mail: kathleener@aol.com
(Paypal users can use this address)
Kathy Resch zines may also be found online at the Waveney Online Zine Shop
Some online feedback:
"120 pages of Vecchio -- and fantastic Vecchio at that. Fraser and Vecchio face tragedy and adventure in the Canadian wilderness." from cageyklio
**********************************************************
"I just finished Morgan Dawn and Justine Bennett's The Long Way Home.

The tag line on their novel covers reads "Sometimes the only way to survive is to surrender." The novel explores this theme, and proves its veracity, in a manner that is grim and hopeless. What is left at the end is not hope but determination and will when there is little, if anything, to live for but each other.

Haunting and eloquent, this novel is a story of a possible future, more than of an alternate reality. It hurts. It is not uplifting. It does not have a happy ending. But it is a realistic portrayal of life after the end of the world." from stellamaris
**********************************************************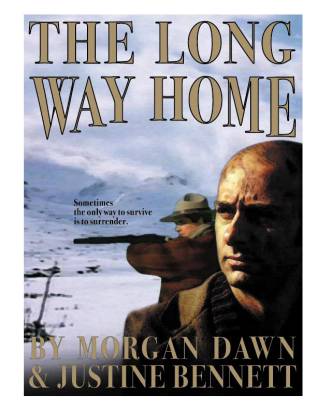 1st edition cover designed by Laura Shapiro (this edition is longer available)
*2nd edition cover designed by Morgan Dawn, back photograph by birdfarm, some rights reserved